---
Lightweight and Packed with Features
The Behringer NX4-6000 packs an impressive amount of power into a lightweight, cool-running unit. This power amplifier delivers 1,600 watts into four channels at 2 ohms or 3,000 watts into two channels at 4 ohms, so you'll have plenty of headroom to work with. Experience low noise, superior transient response, and low power consumption, thanks to an efficient switch-mode power supply. Benefit from a linear frequency response at any speaker load, by virtue of the NX4-6000's SmartSense loudspeaker impedance compensation. Beyond that, Zero-attack limiters supply maximum output with reliable overload protection. The NX4-6000 comes complete with a built-in stereo crossover, reliable twist-lock speaker connectors, and precise 4-segment LED metering.
Lightweight and efficient Class D amplifier technology
Thanks to revolutionary Class D technology with "near-zero" thermal buildup, the lightweight NX4-6000 runs very cool, no more massive heat sinks or toroid transformers. We've been impressed with the punch and clarity of this Class D power amp at Sonido Live, and we're sure your band will be too.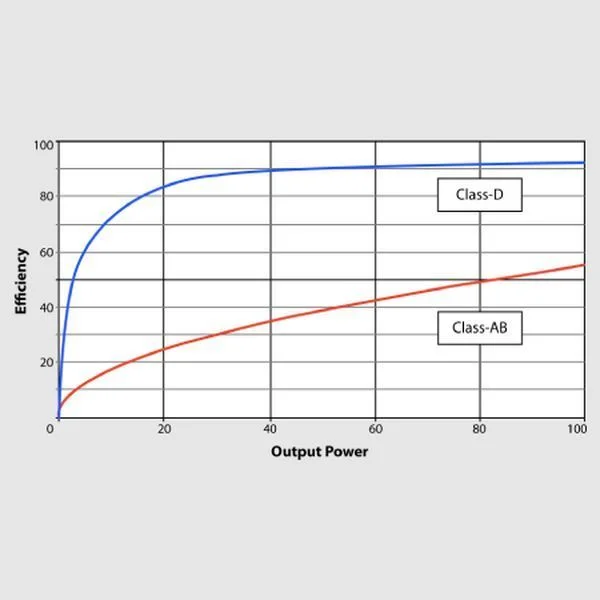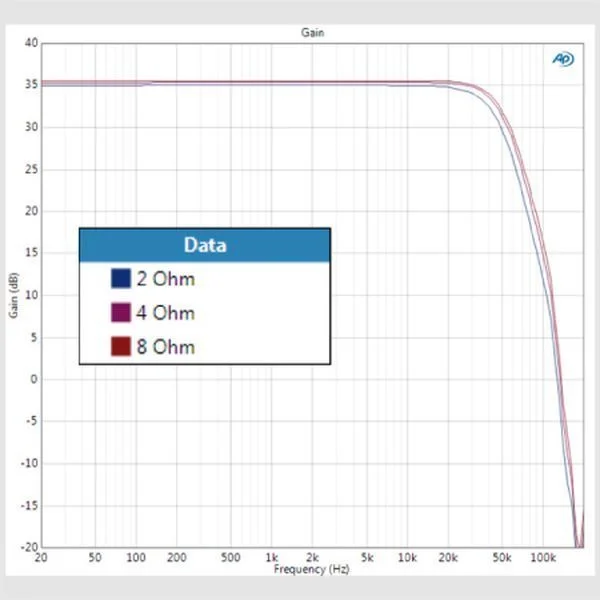 Linear frequency response at any speaker load
The NX4-6000 punches well above its weight. Behringer's SmartSense Technology yields a linear frequency response at any speaker load impedance. On top of that, the NX4-6000's impressive damping factor offers superior amplifier control over your speakers, ensuring top-notch sound reproduction. When combined with quality loudspeakers, the NX4-6000 yields powerful, dynamic bass and ultra-smooth high-frequencies.
Designed for exceptional ease-of-use
Operating the NX4-6000 is dead simple. Benefit from at-a-glance confirmation of your system's vital signs, by way of the NX4-6000's simple front-panel controls and indicators. Positive-detent gain controls with signal level LEDs on each channel make gain-staging a piece of cake. Rear-panel combo XLR and 1/4" TRS input connectors ensure compatibility with just about any source. Reliable twist-lock speaker connectors prevent unwanted "unplugging" incidents. You also get switchable dual mono, stereo, and mono bridge modes, along with an easy-to-use stereo crossover

Behringer NX4-6000 Features:
Delivers 1,600 watts into 4 channels at 2 ohms or 3,000 watts into 2 channels at 4 ohms

Class D technology with "near-zero" thermal buildup runs extremely cool

Efficient switch-mode power supply gives you low noise, superior transient response, and low power consumption

SmartSense loudspeaker impedance compensation yields linear frequency response at any speaker load

Impressive damping factor offers superior amplifier control over your speakers

Zero-attack limiters supply maximum output with reliable overload protection

Positive-detent gain controls with 4-segment LED metering on each channel make gain-staging easy

Rear-panel combo XLR and 1/4" TRS input connectors ensure compatibility with just about any source

Reliable twist-lock speaker connectors prevent unwanted "unplugging" incidents

Easy-to-use stereo crossover with full-range and bi-amp modes

Thermal overload protection protects your amplifier and speakers
---
Share this Product
---
More from this collection